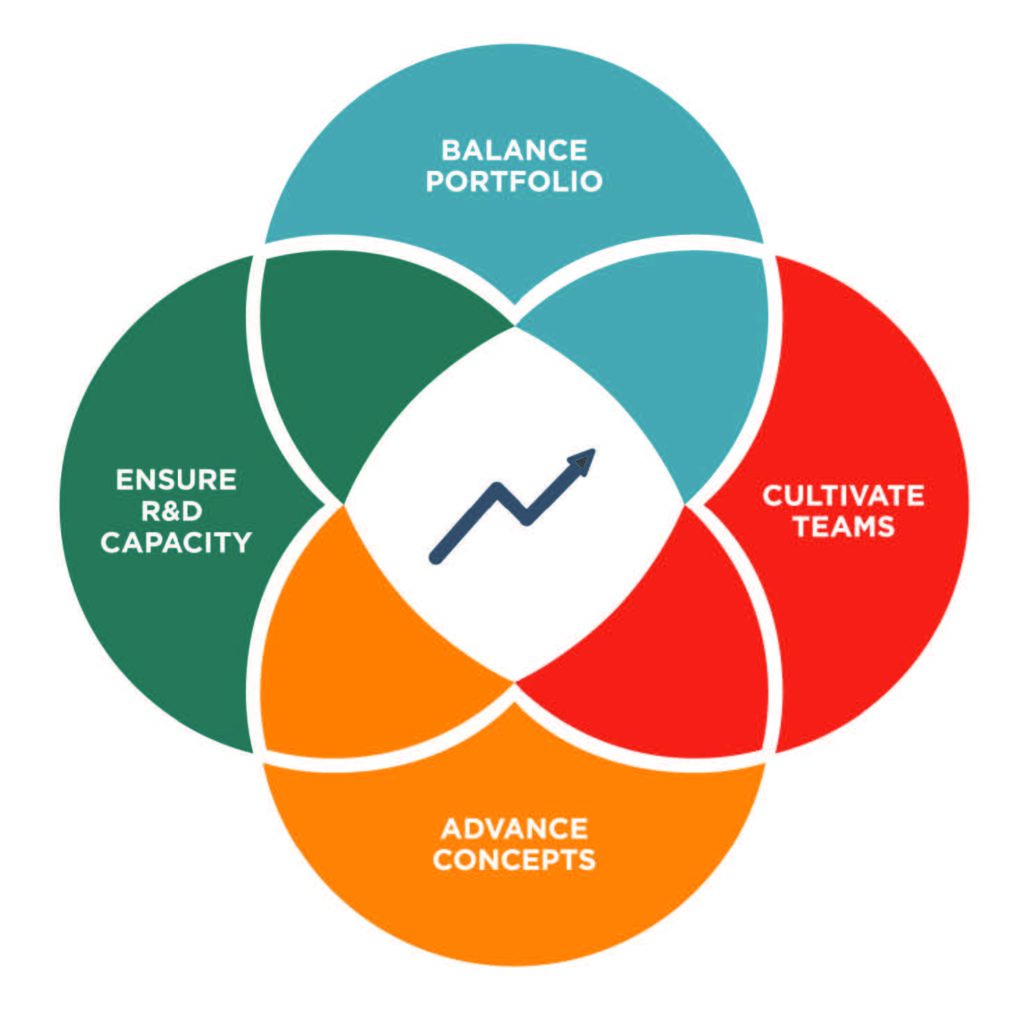 BALANCE PORTFOLIO
Increase impacts with tightly integrated, multidisciplinary research and development programs that contribute solutions to the complex challenges confronting society.
CULTIVATE TEAMS
Enhance the culture of team research that fosters collaboration and creative problem solving.
ADVANCE CONCEPTS
Introduce internal processes that encourage the advancement of broad, innovative research and development themes with targeted support.
ENSURE R&D CAPACITY
Strengthen our capability to address research problems with targeted investment in instrumentation, equipment, and scientists' skills.