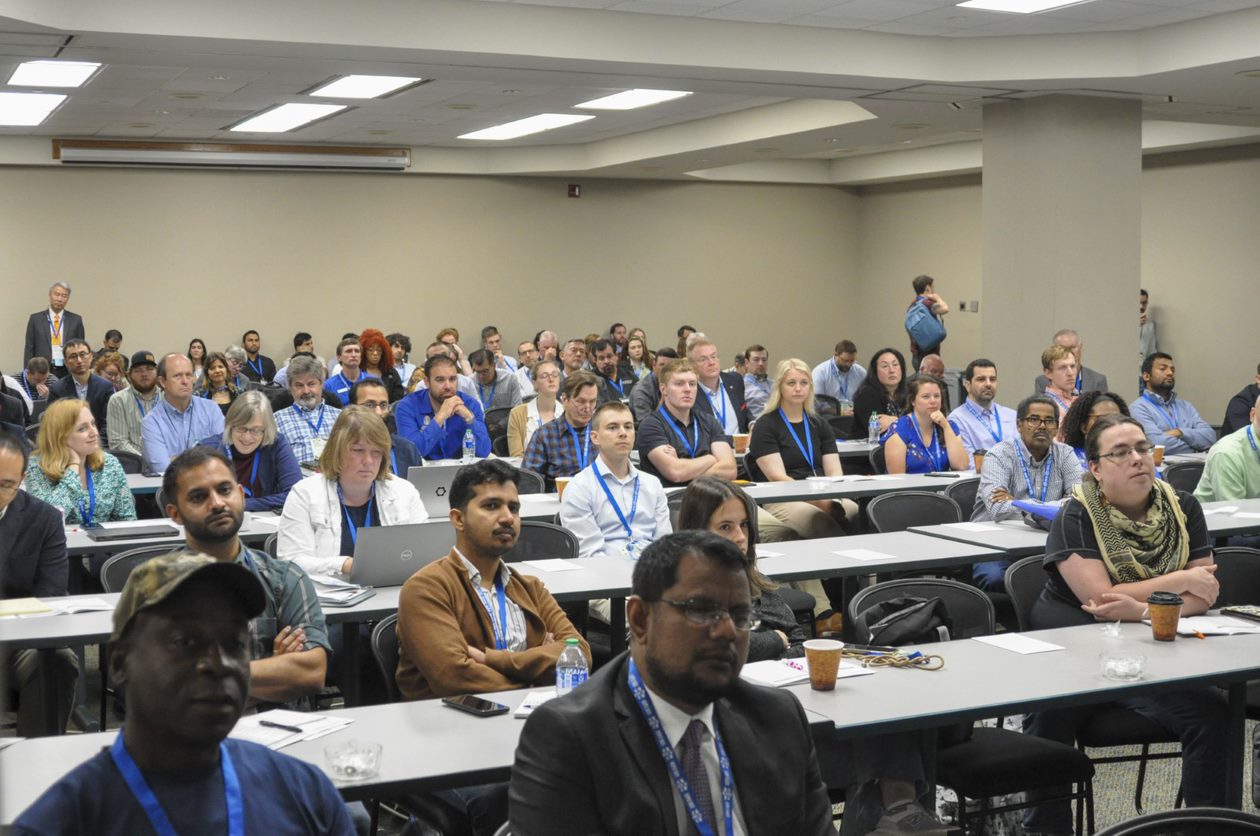 UTIA successfully hosted the second US Precision Livestock Farming Conference on May 21-24 at the UT Conference Center. Some of the world's best minds from academia, allied industries, and producers attended and presented at the conference.
The 219 attendees represented 22 countries and 32 US states. Robert Burns led the planning committee: Tami Brown-Brandl (University of Nebraska–Lincoln), Jason De Koff (Tennessee State University), Troy Rowan, Susan Schexnayder, Tom Tabler, Yang Zhao, Daniel Berckmans, and Hongwei Xin. Charlie Hatcher and Jeff Aiken of the Tennessee Department of Agriculture and UTIA's Keith Carver attended the reception and opening session.
The conference was supported by a USDA NIFA Conference grant and generous donations of allied industries. The conference, in conjunction with the USDA-NIFA IDEAS Program PD annual meeting and the annual meeting of a multistate project on precision livestock management, provides a boost to the UT Precision Livestock Farming Initiative while enhancing global collaborations toward seeking real life solutions for the livestock agriculture.