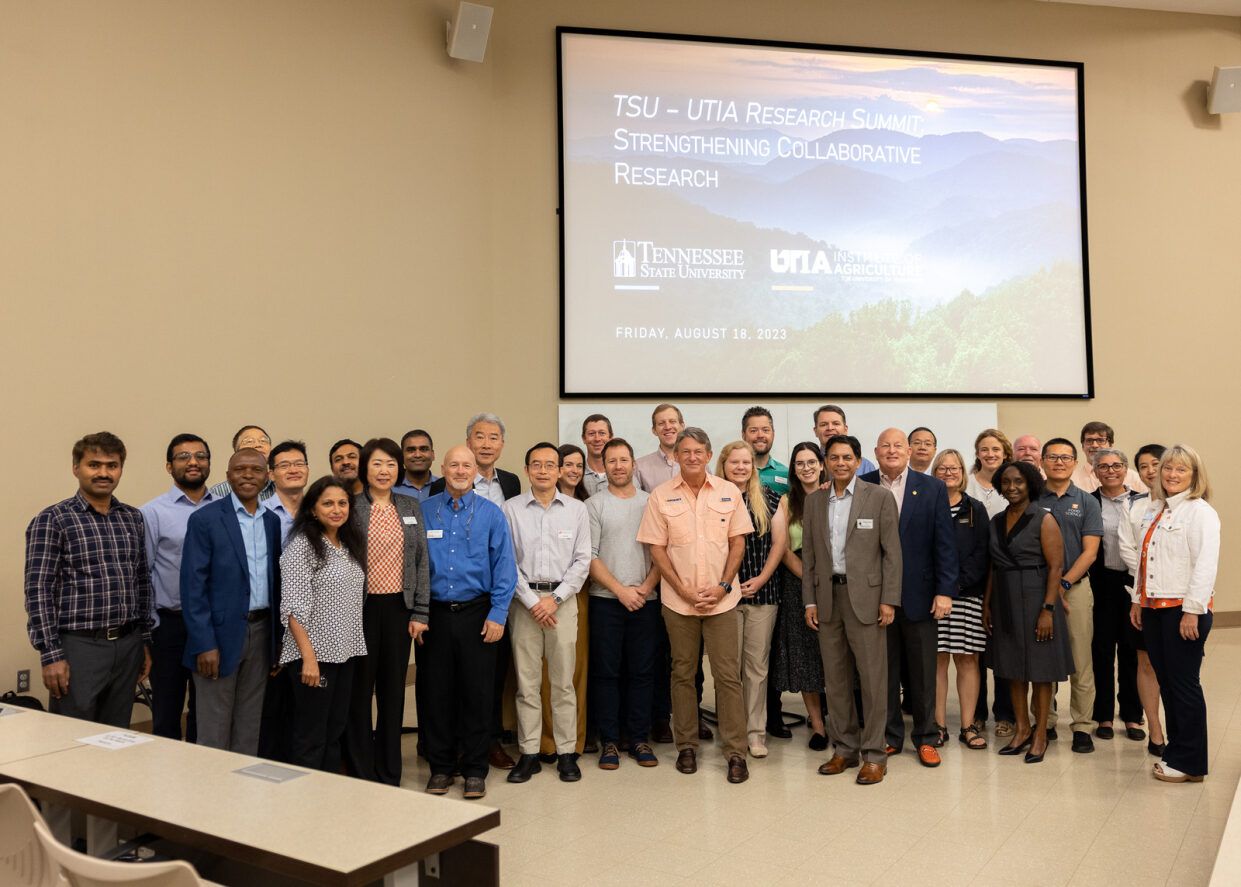 The UT Institute of Agriculture (UTIA) and Tennessee State University (TSU) held the inaugural Joint Research Summit last Friday (Aug. 18) on the UTIA campus. This event is part of an effort to further our collaborations in research and innovation to address some of the grand challenges facing our state and beyond. Sixteen faculty in Animal Science and Food Science from both sides provided research program overviews as well as examples of current collaborations. Over the past five years TSU and UT faculty have collaborated on $40 million funded research and another $60 million collaborative proposals are currently pending.
UT President Randy Boyd, UTIA Senior Vice President Keith Carver, UTK Vice Chancellor for Research and Economic Development Deb Crolawford, TSU College of Agriculture Dean Chandra Reddy, and UT AgResearch Dean Hongwei Xin also attended the summit and addressed the attendees. The enthusiastic participants left the event with ideas of synergy and follow-up action plans for further mission-oriented collaborations. The next joint summit will be held on the TSU campus.
Special thanks to Dr. Tim Rials and Jess McCord for their diligent coordination and meticulous arrangements that led to the success of this event. A job well done!
---